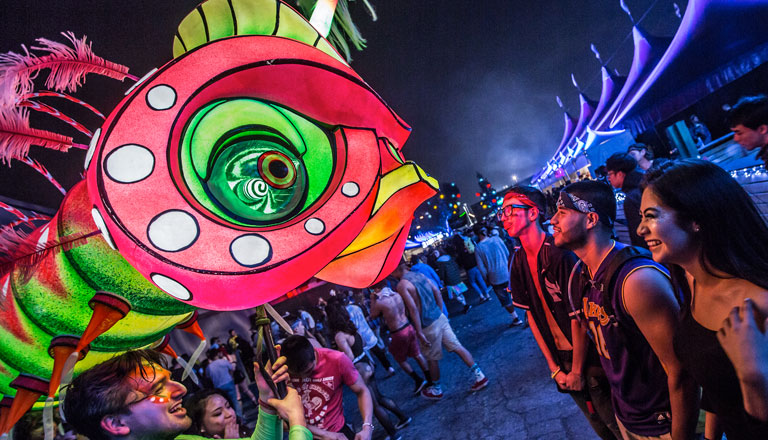 The World Beyond
When day breaks in Wonderland, a curious cast of characters emerges, and fantastical animals of all shapes and sizes run wild. In this place beyond our imaginations, colors shine brighter, smiles are wider, and the secrets of Wonderland come to light.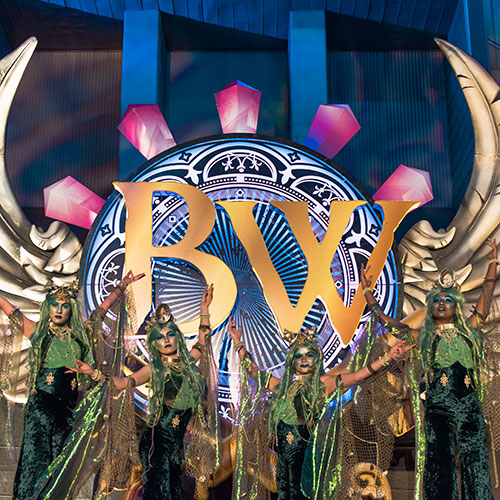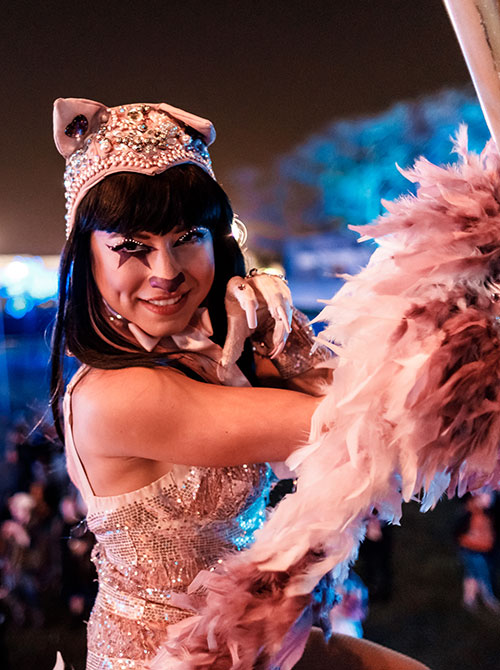 Stages
Follow Alice on her wondrous journey through the various realms of Beyond Wonderland.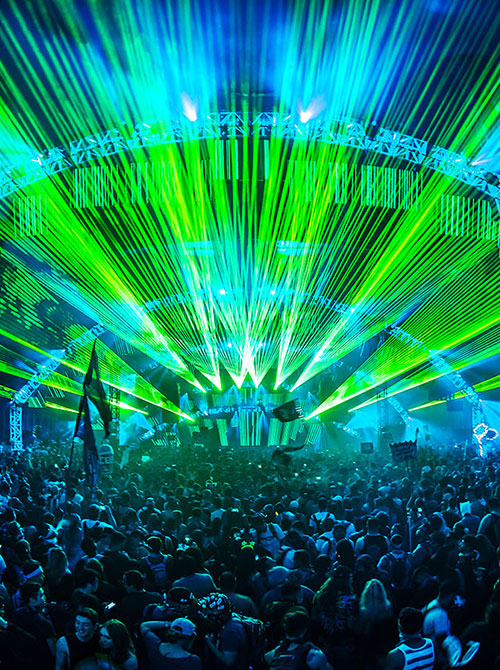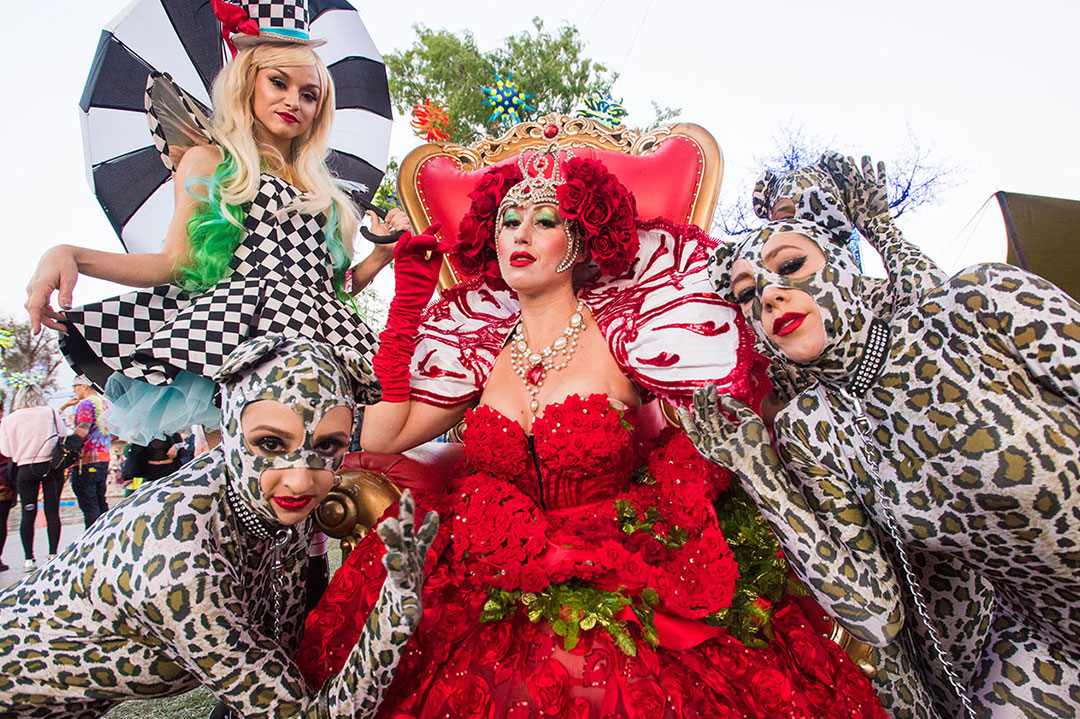 Music
We groove to the same universal beat and, together, create beautiful experiences that will never be forgotten.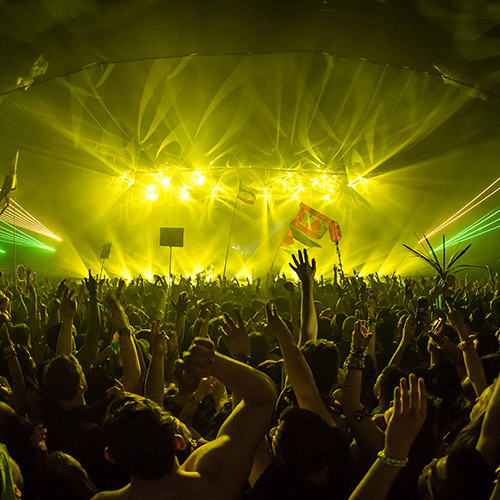 Music has no barriers. As you explore the many areas of Beyond Wonderland, open your mind to the endless possibilities of aural inspiration.
Art
Venture beyond the music, into an otherworldly land of multidimensional environments, interactive feats of technology, and wonders of color and light.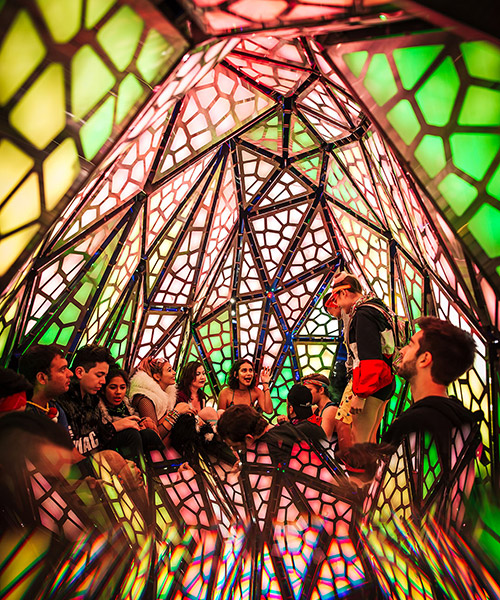 Performers
A whole new story comes to life beyond the looking glass, where Alice and the Queen hold court with Formal Foxes, Leopard Ladies, and many more eccentric characters.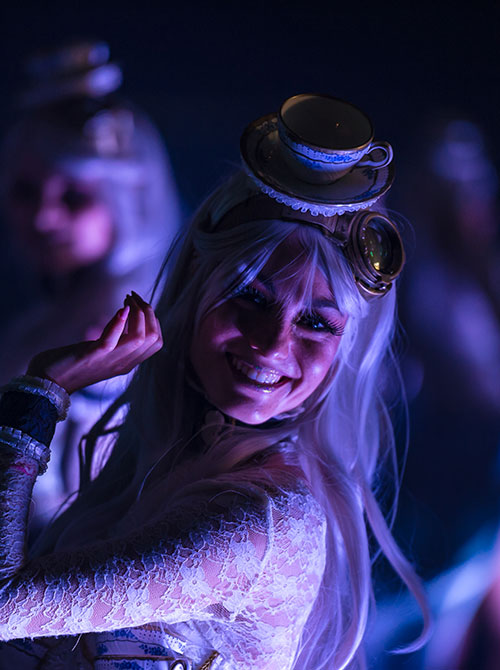 Our Headliners
In this place, we affirm that we are kindred spirits bound by deep passion—not only for the music we love, but for the community that surrounds it. That community is why we are here. You are the heart of Beyond Wonderland. YOU are the Headliner.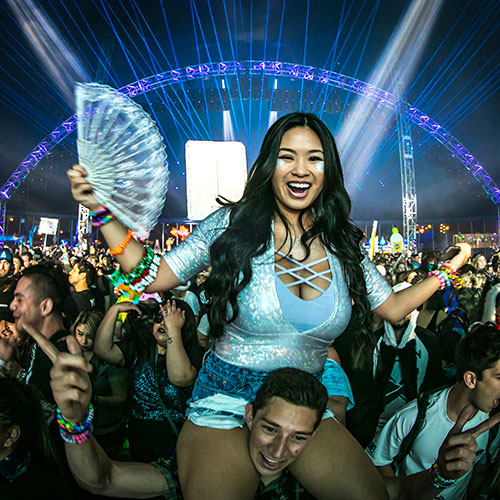 75,000
Headliners each year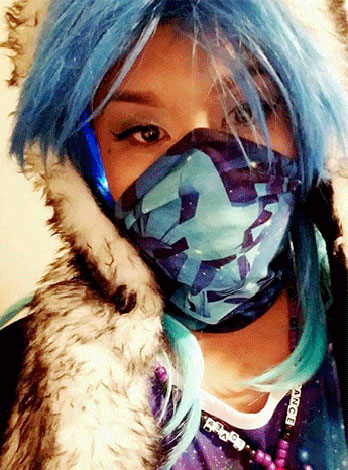 Dance, dream, and have the time of your life. None of this would be possible without you.